At Lovability, our mission is to normalize sexual health for women everywhere - to make it part of their daily routine. To accomplish that, we proudly support like-minded people and organizations because, well, it "takes a village" to make big ideas happen.

BLACK LOVE & BLACK LIFE FUNDRAISER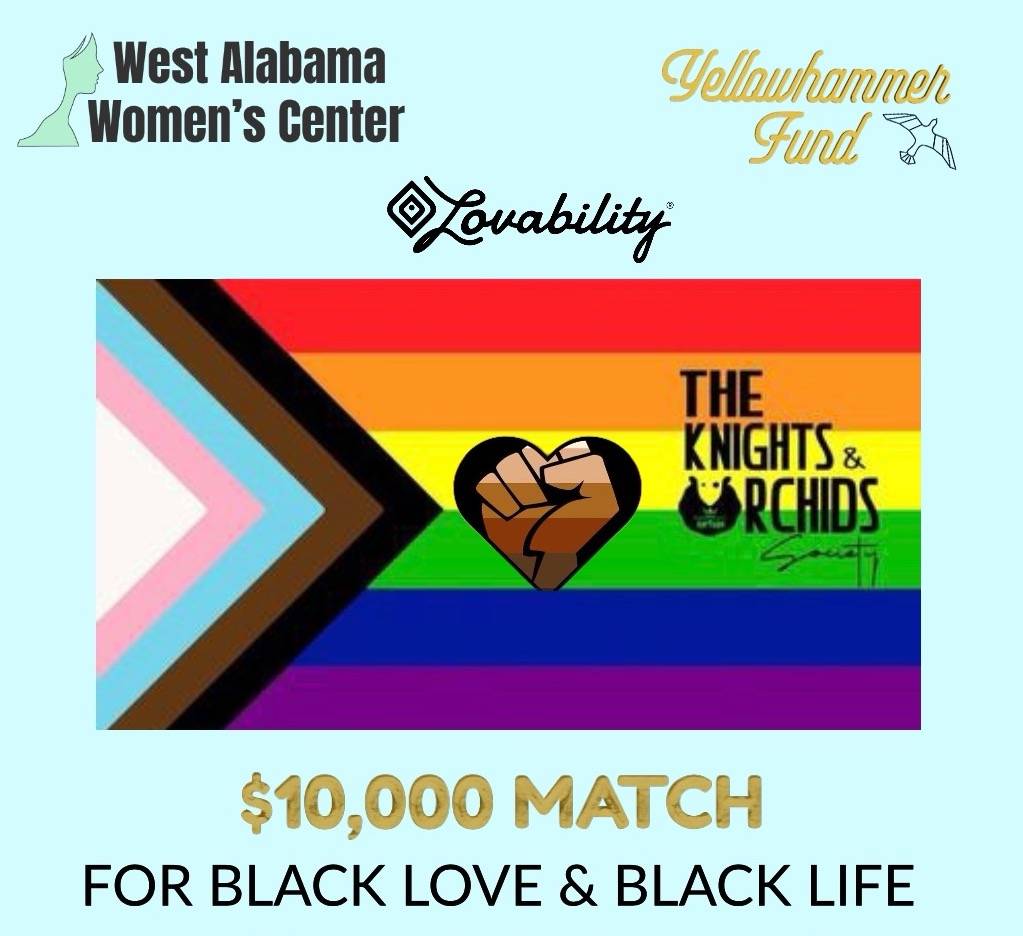 In partnership with Yellowhammer Fund and West Alabama Women's Center, we're excited to announce our Black Love & Black Life fundraising campaign in support of one such organization with a VERY big idea: The Knights & Orchids Society (TKO).

TKO, based in Selma, AL, was founded and is led by Black, queer, transgender and gender non-conforming (TGNC) people. It works tirelessly at the intersections of racial and gender justice to improve the quality of life of within the LGBTQ+ community by creating safe spaces that empower, educate and unite TGNC and queer role models of color.

Since it was founded in 2012 and despite its role in the community, TKO doesn't have a safe space of its own - a foundation from which to build and sustain generational wealth; a home that will truly empower, uplift and unite future generations. It should come as no surprise that, historically, Black Trans and LGBTQ+ folks have rarely had the opportunities to define space, acquire ownership, and invest.
WITH YOUR SUPPORT, WE CAN MAKE REAL CHANGE HAPPEN

TKO is seeking to purchase and renovate a three-story building (16,5000 sq ft) that's located at the foot of the historic Edmund Pettus Bridge (made famous by the "Bloody Sunday" march during the Civil Rights Movement). TKO created a crowd funding campaign to raise $75,000 - enough to design and purchase the building - by the end of July 2020. They're off to a great start but still have a long way to go.

HOW CAN YOU HELP?


Yellowhammer Fund, West Alabama Women's Center and Lovability have joined together to match donations in support of TKO's Black Sheep Building Fund campaign. FOR EVERY $1 RAISED, WE'LL DONATE $1 (up to $10,000).
Just follow the link below to join us in supporting a GREAT cause.
Questions? Want to get more involved? Shoot us a note at hello@lovabilityinc.com.

Xx