I've never met anyone with a positive memory of sex ed. Most of us share in the equally horrifying experience of listening to your grumpy gym coach talk about tampons and chlamydia while the whole class snickered and sneered. Let's just say absolutely no vital information was retained, hence why the majority of our sexual know-how was derived from less embarrassing formats such as magazines and older siblings.
That would be all fine and well—except that of the over 20 million sexually transmitted infections that happen every year, 15- to 24-year-olds account for almost half of them.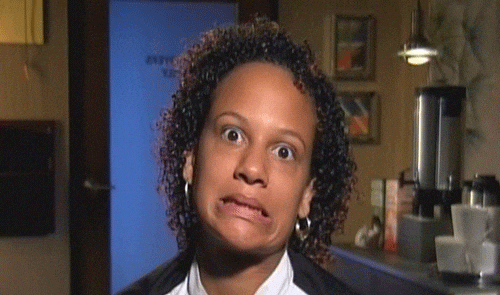 Lovability Co-founder and Resident Pleasure Queen Maureen Pollack is mega passionate about what is (and isn't) taught in schools. According to her, a major piece is missing from the curriculum that could very well reduce those numbers and empower young people to have healthier outlets for sexual expression. And that missing piece is masturbation.
"When I was 15, I was the girl teaching all of her friends how to self-stimulate," Pollack says, chuckling. "I didn't have any stigma on virginity or any notion of trying to save myself, but I think I naturally abstained from sex because I could create my own pleasure. I was able to wait until I found somebody I wanted to do it with, whereas my friends would come to me upset that they hooked up with a guy because they couldn't control themselves. They didn't do it because they wanted to be with them, but because they had no other outlet."
Yet while masturbation is a normal, healthy part of human sexual behavior, for many patriarchal (and downright archaic) reasons, self-pleasuring is viewed as too taboo to teach. Pollack believes this needs to change—and here's why.
Reason #1: There's No Such Thing As Safe Sex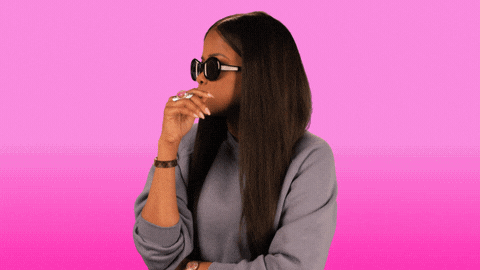 In most health classes, students are given two options for going to pound town: safe sex or total abstinence. Pollack argues what anyone who went through puberty will tell you. Neither of these options are great—or very realistic.
"There's no such thing as safe sex," she says. "There's only safer sex."
To be clear, the "safe" in "safe sex" refers to the prevention of STIs and unwanted pregnancies. Most of the practices that are defined as safe sex (like wearing a condom, oral sex, etc.) can only reduce your risk of catching an STI or becoming pregnant. Only abstinence can 100% guarantee your safety in that regard.
"If anybody wants to abstain from sex, great," Pollack says. "That's your choice, and I'm all for people living a life they want to live. But celibacy can be extremely difficult and most people are challenged to keep it 100%."
Your vibrator, on the other hand, can't give you an STI or knock you up. That's why self-pleasuring is the only form of sexual engagement that can actually be considered safe sex.
Reason #2: The Benefits of Masturbation Far Outweigh The Risks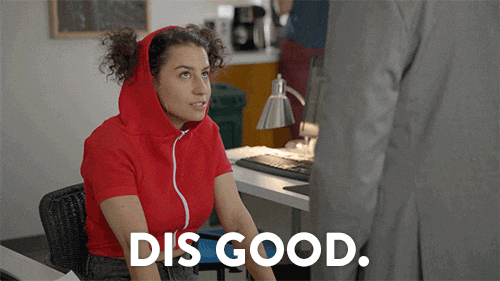 Outside of the whole eternal-damnation thing (BTW, nowhere in the Bible does it explicitly say that masturbation is a sin; some interpret "spilling the seed" as semen, but women can't spill a seed, right?), there are only a few risks that come with self-stimulation:
* Bacterial vaginosis: caused by sex toys that are not body-safe or weren't properly cleaned before use.
* Porn addiction: caused by watching too much pornography and it's disrupting your life/relationships.
* Poor mental health: caused by outdated societal norms that shame people for self-pleasuring.
But these dangers are both easily preventable (i.e., choose quality toys and clean your vibrators and limit your porn usage) and far outweighed by the scientifically proven benefits:
* Dulls pain: one study found that vaginal stimulation can increase your pain tolerance threshold by a whopping 40%.
* Relieves stress: orgasming releases oxytocin, which has been found to decrease the levels of cortisol (our stress hormone).
* Increase happiness: regular masturbation can actually increase your brain's concentration of dopamine and oxytocin—two neurotransmitters that are consistently linked to mood regulation and overall happiness.
* Improves sleep: a 2019 study reported that 50% of people who masturbated before bed and had an orgasm enjoyed better sleep that same night.
* Reduces menstrual cramps: a 2021 study found that over 40% of women reported masturbating to be more effective at relieving cramps than medication.
And that's just what the science says. Having a regular self-pleasure practice also allows you to explore your own desires and arousal without pressure, learn the different ways your body responds to touch, and develop a healthier, more empowered relationship with your sexuality.
Plus, it's free, easy to access, and anyone can do it—whether you're single or part of a couple.
Reason #3: Self-Pleasure Is Self-Care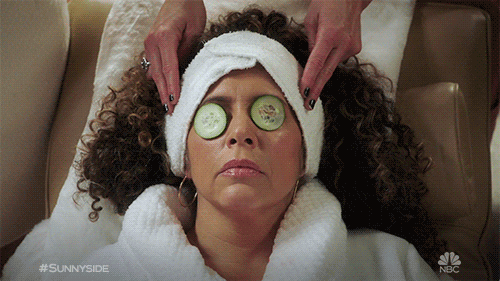 Call me old-fashioned, but we've gotten a little too 'lax about what we call self-care. So much of what we've tossed into that basket is just consumerism disguised as "treating yourself." We're encouraged to take the latest gut health supplement and buy expensive under eye creams—all of which are lovely but ultimately superficial.
True self-care is taking the time to do something that is solely for your own pleasure. And what can be more pleasurable than an orgasm?
It's Never Too Late To Learn
If you have yet to hop on the masturbation train, or you're ready to make your self-pleasure practice a priority, Pollack has a few simple tips you can follow.
1. Make sure whatever you're doing is clean. Wash your hands, wash your toys, and only use products that are labeled as body-safe.
2. Follow wherever your mind goes. Don't overthink it, and just start playing with the first idea that pops into your mind.
3. Upgrade your favorite nightly routine. Love bathtime? You'll love it even more when you add a WaterSlyde to the mix. This aquatic simulator offers an unbelievable amount of pleasure while providing the cleanest, safest route to self-sex yet.
Don't be afraid to ask for help. If you decide to peruse your local sex store, don't be afraid to ask one of the reps for assistance. Trust me; they've heard it all.
"Exploring is the fun part," Pollack said. "Explorers don't just go to their destination. They enjoy the journey."
So, embrace the journey. There's no wrong way to self-pleasure, and no one is keeping score. Take your time and enjoy it. After all, sexual pleasure isn't only a human right, it's self-care. And we all could use a little bit more of that.
About The Author

Emily Blackwood is a freelance journalist committed to answering the plaguing question of what makes us truly happy. Turns out, it's a lot. Her work has been published in SELF, HuffPost, and YourTango. You can learn more here.
___________________________________________________
Medical Disclaimer: The information provided here is intended for educational and informative purposes only and is not intended to serve as medical or professional advice. If you have any concerns or questions about your health, you should always consult with a physician or other health-care professional.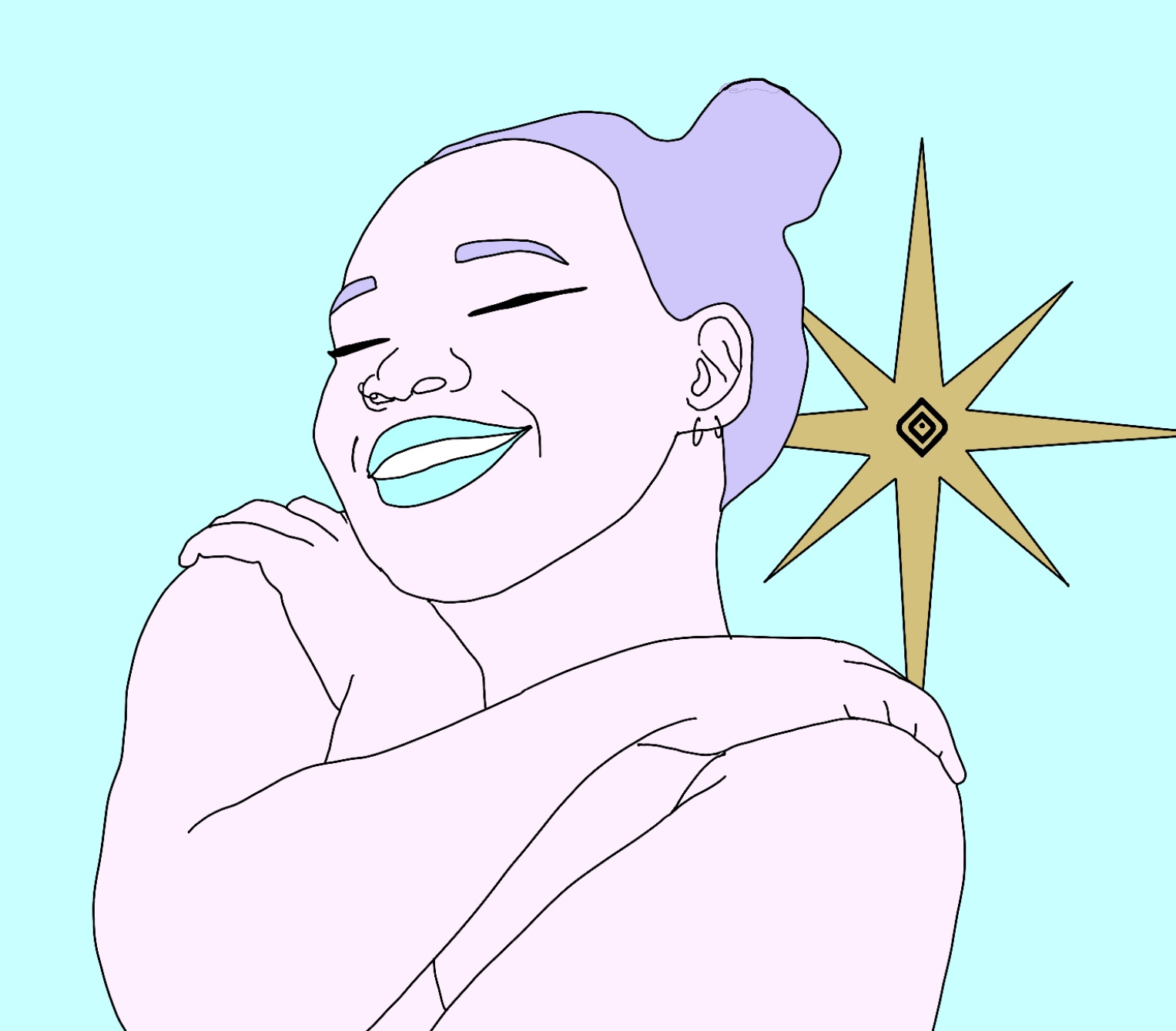 Lovability Sex & Pleasure Essentials