Sustainability is sexy. But caring about the one and only planet we've been given means taking a good, hard look at how our habits impact the environment—and what we do in the bedroom is no exception.
Anyone who's gone green will tell you that navigating the maze of eco-friendly choices can be tricky. The fact that sustainability is making its way into the sex toy industry is a major win, but separating the real eco-friendly playthings from the greenwashed knockoffs is a task all its own. After all, manufacturers often make do-gooder claims that may or may not hold up to reality. So it's up to the consumer (A.K.A., you) to decode labels and find the true green gems.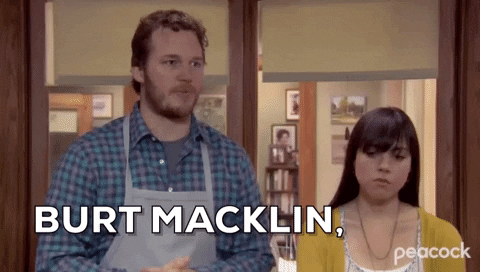 Before you start going all Sherlock Holmes on your pleasure products, it's important to understand what makes a toy truly sustainable. Here's everything you need to know about shopping for your pleasure and Mother Earth.

What Makes A Sex Toy Sustainable?
Slapping an "eco-friendly" sticker on a box doesn't make a toy green. But you don't have to Google the name of every single material used to determine its sustainability. Lovability CEO and Resident Pleasure Queen Maureen Pollak says you just need to check for three basic things:
1. Material: Biodegradable, PCR (post consumer resin), or recyclable material (two cheat sheet terms to look for)
2. Lifespan: Durable enough to be long-lasting (ideally, LIFE-long lasting)
3. Reusability: Not disposable and/or made of replaceable parts (bye-bye batteries)
"For example, The WaterSlyde is the most body-safe product anybody could ever use. It's cleaner than even your own hands. But the high pressure polystyrene it's made of—medical (and food)-grade plastic—is also recyclable."
How To Choose Eco-Friendly Sex Toys
Armed with the knowledge of what sustainability really is, you can refine your search for
sex toys that are kind to both your body and the planet
. In addition to making sure each pleasure product you use meets the criteria above, here are a few more tips to ensure that your good vibes stay green.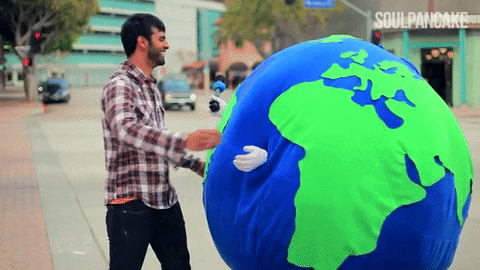 Ban The Batteries
Despite the push for rechargeable models, billions of batteries still end up in landfills across the globe every single day. While battery-operated vibrators may be more affordable, investing in a USB-rechargeable toy reduces battery waste and could even save you money over time.
Go Motorless
Even rechargeable vibrators have a shelf-life. Depending on the quality, you may get anywhere from six months to six years out of your battery-powered pleasure pal. But there are plenty of non-motorized options if you know where to look. Dildos, wands, and Lovability's WaterSlyde made from natural fibers or renewable materials, provide intense sensation without the use of electricity.
Opt For Post-Consumer or Biodegradable Materials
A lot of the sex toys you'll find on the shelf (both virtually and IRL) are made with materials that are no good for the planet. While biodegradable material is definitely a step up from plastic, post-consumer plastics are ideal because it gives new purpose to materials that already exist. Plus, it lasts a lot longer.
"My concern with biodegradables is that the lifespan isn't as long because the compounds are breaking up," she says. "So just double-check, make sure they're body-safe, and look at the lifespan."
Consider The Packaging
And finally, what your product comes in matters just as much as what it's made of. Packaging materials cause a lot of unnecessary waste, so check the brand's website for info on what type of materials they use and if any are recyclable or compostable. The less packaging, the better! That's why our WaterSlydes come simply in a box made of recycled materials to keep it from breaking during shipping—that's it.
Buying eco-friendly sex toys isn't always easy, but with a little effort, you can find quality options that make you feel good about your pleasure purchases. After all, our planet deserves just as much attention in the bedroom as we do.
Introducing The World's Most Eco-Friendly Sex Toy

Ready to get your green on? Meet the WaterSlyde in Eco-Ebony! Made from 100% post-consumer resin, this toy is not only eco-friendly but body-safe thanks to its medical-grade recyclable plastic and the fact you're just using the pleasurable stream of water. Plus, it doesn't require batteries or electricity to enjoy its powerful, pleasure-filled stream. For now, its only available on Lovability's website where it's shipped to buyers without any unnecessary packaging to further reinforce the messaging around sustainability.
And if you're worried about wasting water, Pollack offers a simple shift in perspective. "You're filling up your bathtub anyway," she says. "I like to joke with people that if you're not using it for pleasure, you're wasting potential energy."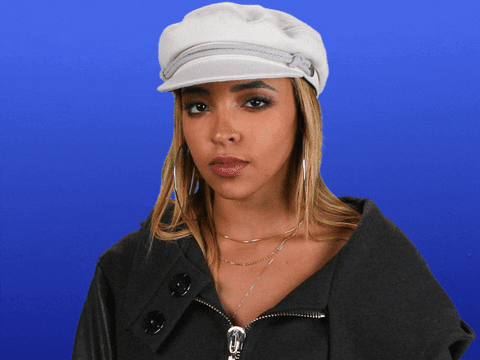 Sustainability is sexy. But caring about the one and only planet we've been given means taking a good, hard look at how our habits impact the environment—and what we do in the bedroom is no exception :)
Lovability is partnered with 1% For The Planet, a global network of businesses, nonprofits, and individuals working together to protect Mother Earth. Every year, Lovability donates 1% of its annual revenue to nonprofits - such as Women's Voices For The Earth - that are bravely tackling some of today's most pressing environmental issues. Every purchase you make contributes to not only a more pleasurable planet but a healthy one.
About The Author

Emily Blackwood is a freelance journalist committed to answering the plaguing question of what makes us truly happy. Turns out, it's a lot. Her work has been published in SELF, HuffPost, and YourTango. You can learn more here.
___________________________________________________
Medical Disclaimer: The information provided here is intended for educational and informative purposes only and is not intended to serve as medical or professional advice. If you have any concerns or questions about your health, you should always consult with a physician or other health-care professional.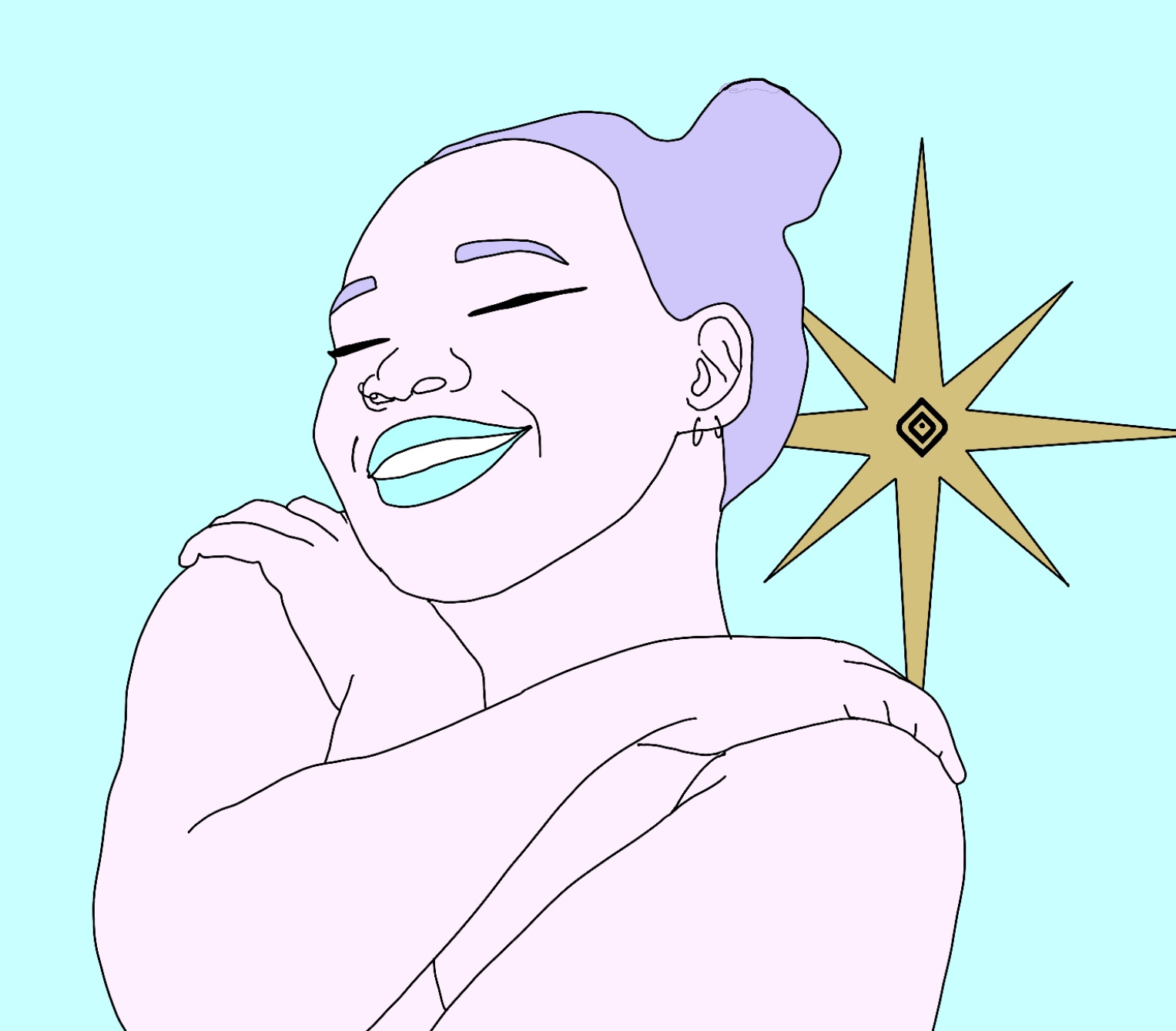 Lovability Sex & Pleasure Essentials