Pleasure can come in many forms, and there's certainly no "one-size-fits-all" solution. Anyone exploring their sexual health + happiness, whether it's for the first time or just looking for a new sensation, is challenged to find just the right product. There's no shortage of pleasure products to try (yas!), and the internet has certainly made purchasing convenient and discreet (phew!).

So, what should we be looking for in the perfect pleasure product?
Well, within the sexual health community, we recommend sex toys that are body-safe (natural, clean, non-toxic ingredients or materials), versatile (functional, effective, multi-dimensional), accessible (easy to use, not expensive), durable (long-lasting), and inclusive (solo or with a partner). And, for those just starting out – whatever their age, not (too) intimidating!
As someone who loves their vulva and has tried it all, I'm so excited to share my experience with a product that meets all of those wants…and much more.
The Bathtub Technique
When I was 13, I discovered the "O"-mazing feeling of running the bath over my vulva, my first water orgasm. The gentle pressure provided rhythmic vibrations, leading to my first of many mind-blowing orgasms. The "Bathtub Technique" (aka water masturbation) is for many vulva-owners their first experience with using something other than their hands to self-pleasure.
Why is the bathtub the perfect masturbation spot? Because it's private, quiet, not rushed, and the water is warm, gentle, relaxing, and even hypnotic.
But, while the Bathtub Technique is undeniably fabulous, I'm no longer flexible enough to contort my 5' 9" frame in a pretzel-like position under the faucet. I'd lost hope and thought my opportunity to scootch under the faucet and feel that glorious stream of water on my clitoris was over.
Turn Your Bathtub Into Your Favorite Sex Toy
That is, until sexual health pioneer Maureen Pollack invented The WaterSlyde 🛀💦💙, the totally revolutionary and patented (how cool is that!) water diverter that easily attaches to your bathtub faucet and delivers a steady stream of water to the center of your tub. NO MORE BATHTUB YOGA, LADIES!!! Instead, comfortably position yourself in the tub and let the water hit you right where it counts – your vulva! Game changer!
Setting The Mood
The WaterSlyde is a well-earned, full-bodied experience. It's NOT something you rush through. Set the mood and have intention for your bath time. Dim the lights, play the sweetest of tunes, light some candles…and prepare your body and mind to receive MIND BLOWING pleasure.
Turning It On!
Using the self-gripping ribbons, attach The WaterSlyde onto the faucet, turn on the water, adjust the temperature and flow to your liking, and get comfortable. I recommend experimenting sitting up, leaning back, and laying down – figure out what works best for you. And while it's wonderful for solo play, if there's room in the tub for two, I highly recommend having your partner sit behind you and participate – besides, it's hot as hell to watch.
Benefits Of The WaterSlyde
I call The WaterSlyde "The Ultimate Self-Love / Self-Care Product." It has a crazy number of benefits, most of which should be part of our regular self-care ritual:
Pleasure:
The WaterSlyde was made to deliver vulva-pleasure via the Bathtub Technique – a long-time favorite for clitoral stimulation. This delicious form of water masturbation is about the buildup and enjoying every moment – until that grand water-geyser-explosion erupts. The expression "Good Things Take Time" could not be more appropriate – and I have plenty of time for The WaterSlyde.
Couples:
Foreplay, foreplay, and more foreplay. Did you know it takes vulva owners approximately 20 minutes to be fully aroused? We may be missing out on ultimate orgasmic experiences simply because we aren't warmed up enough. Using The Waterslyde, enjoy a bath together while turning up the gears, making it an exciting part of foreplay. Or before joining forces, relax and get yourself in the mood. Many say the feeling of the Water Technique is proven to have the highest rates of climax. Best part? After you have one, it's easier to have multiple orgasms.
Hygiene:
Vaginas are self-cleaning; but vulvas are not. Now, we're not saying we shouldn't celebrate our natural scent (vaginas are supposed to smell like vaginas, right?); there's no need to perfume and chemical-coverup our greatness. And for the times we'd like to "freshen up" – say after the gym or a long day at work, when we're menstruating, or before/after sex – the best and most natural way to practice genital hygiene is with water washing over the labias – and nothing else.
Sexual Health:
It's not uncommon to suffer from painful sex; as vulva owners, many – if not all – of us will experience it at some point. For some, traditional pleasure products, like vibrators or insertables, may be uncomfortable or abrasive. And for anyone recovering from sexual trauma, The WaterSlyde is a gentle, non-intimidating reintroduction to pleasure. The rush of the Bathtub Technique is fitting for all sensation thresholds, and friendly to even the most sensitive vulva. Finding pleasure again can be life-changing. With The WaterSlyde, it's available in the comfort and privacy of your own bathtub.
Accessible:
Truly revolutionizing is The WaterSlyde's inclusivity. From exploring sensation and navigating cultural norms to getting to know your body better and approaching it without a pornographic stance (we have great imaginations, and not everything needs to be spelled out, right??!!). The WaterSlyde is also affordable (no batteries…ever!…and you don't have to worry about it breaking down). We don't have to sacrifice an arm-and-a-leg to get us going (it retails for just $35!), and have a product that lasts forever, making it the most cost-effective self-love / self-care product on the market.
And lastly, as someone in the sexual health industry, I can attest that the many vulva-owners with disabilities who may not be able to use traditional pleasure products are overlooked. Well, a round of applause 👏👏👏 to The WaterSlyde for creating a hands-free pleasure product for EVERY BODY WITH A VULVA.
My WaterSlyde Experience: A Review
My first time with the Waterslyde was a nostalgic journey. After years of using vibrating toys, I was nervous that revisiting my bathtub technique roots would not be quite the same. Would there be intense sensations? Would I be able to climax?
I set the intention of sultry sensuality when first using the WaterSlyde. I lit candles, put on my aromatherapy diffuser (lavender, always). Turning off the lights, the ambience was perfect and felt like the correct "mood". Using the ribbons, I secured the WaterSlyde to my faucet and let the warm water start running.
I chose to fill up the bath a little, and add some touches of bath oil to make it even more sexy. Trying a variety of poses, I found that the absolute best way to receive the delicious currents of the WaterSlyde was to simply sit down, lean back, and relax.
The Unique, Powerful Pleasure of Gentle Water Pressure
As Maureen shared, this is a very different experience if you've become accustomed to vibrators. The WaterSlyde experience isn't about the chase, but the journey. All too often we want the quick fix, and forget just how powerful our orgasms can be when we let them build up (think edging).
When the warm water flowed to my vulva, I wasn't aroused at the get-go. Rather, I enjoyed the feeling of the water, and how relaxing it make my vulva feel. After 10 minutes, things started to change. The gentle tingle of clitoral stimulation started to kick in, and it was coming in waves.
The Perfect Vibrator Alternative
Unlike a vibrator where I would have gone straight to a quick orgasm, I found myself blissfully enjoying the buildup stage for an extended period of time. It was mind boggling, and I was fighting to not twitch my legs or close them – and with breathing, I practiced being able to fully RECEIVE.
After about 20 minutes of being in this blissful state, IT happened: the dreamiest, most powerful and longest orgasm I have had in sooo long. It didn't feel like a sudden and aggressive orgasm from a vibrator, but truly like a melodic repetition of orgasmic waves. They just kept coming, and coming…
IT happened: the dreamiest, most powerful and longest orgasm I have had in sooo long – Julieta Chiara, Chiara Collective
Sitting in my tub dumbfounded, I felt my 13-year-old self come back to life with awe and discovery. I felt relaxed, I felt alive, and was thoroughly reminded about the importance of making this "me time" happen more often.
What Other Sexperts Say About The WaterSlyde
And don't just take it from me. Here's what a few other sexperts have said about The WaterSlyde…
After owning it for a few weeks…I CAN'T STOP USING THIS THING!… I recommend it for anyone who loves the feeling of water flowing over your vulva. For me, it's an amazing orgasm and a super clean pussy, all in one. I love it." – Ducky DoLittle, Professional Sex Toy Enthusiast
"This simple toy allows you to play with streams of water. So many folks utilize the movable shower head for pleasure, but The WaterSlyde takes it to the next level by creating a concentrated stream—you can control the temperature, pressure, and volume using your bathtub faucet's regular controls." – Dr. Jess O'Reilly, Sex with Dr. Jess / Sexologist & Relationship Expert
"I was a little nervous that the Slyde wasn't going to be strong enough, but it was amazing. The water came out and you can control it. You lay in a much more comfortable position…like a beached whale…like uuuuhhhh yeeeesssss!!! I HAD AN AMAZING ORGASM." – Dani Daniels, 8-time AVN Adult Film Star
So, yeah, you've GOT to try The WaterSlyde and master the Bathtub Technique 💦 !!! It's truly re-vulva-lutionary for your pleasure universe. I know my vulva's never been the same…and happy 💙 vulvas are what we're after!!! 🖐🎤
About The Author
Julieta Chiara is a sex-positive blogger and social media specialist, with a primary focus on female sexuality, empowerment, and normalization of sex education. She works with dozens of brands to write blogs and product reviews, create content, and raise awareness. You can find her on Instagram @julietachiara or her blog at julietachiara.com.
___________________________________________________
Medical Disclaimer: The information provided here is intended for educational and informative purposes only and is not intended to serve as medical or professional advice. If you have any concerns or questions about your health, you should always consult with a physician or other health-care professional.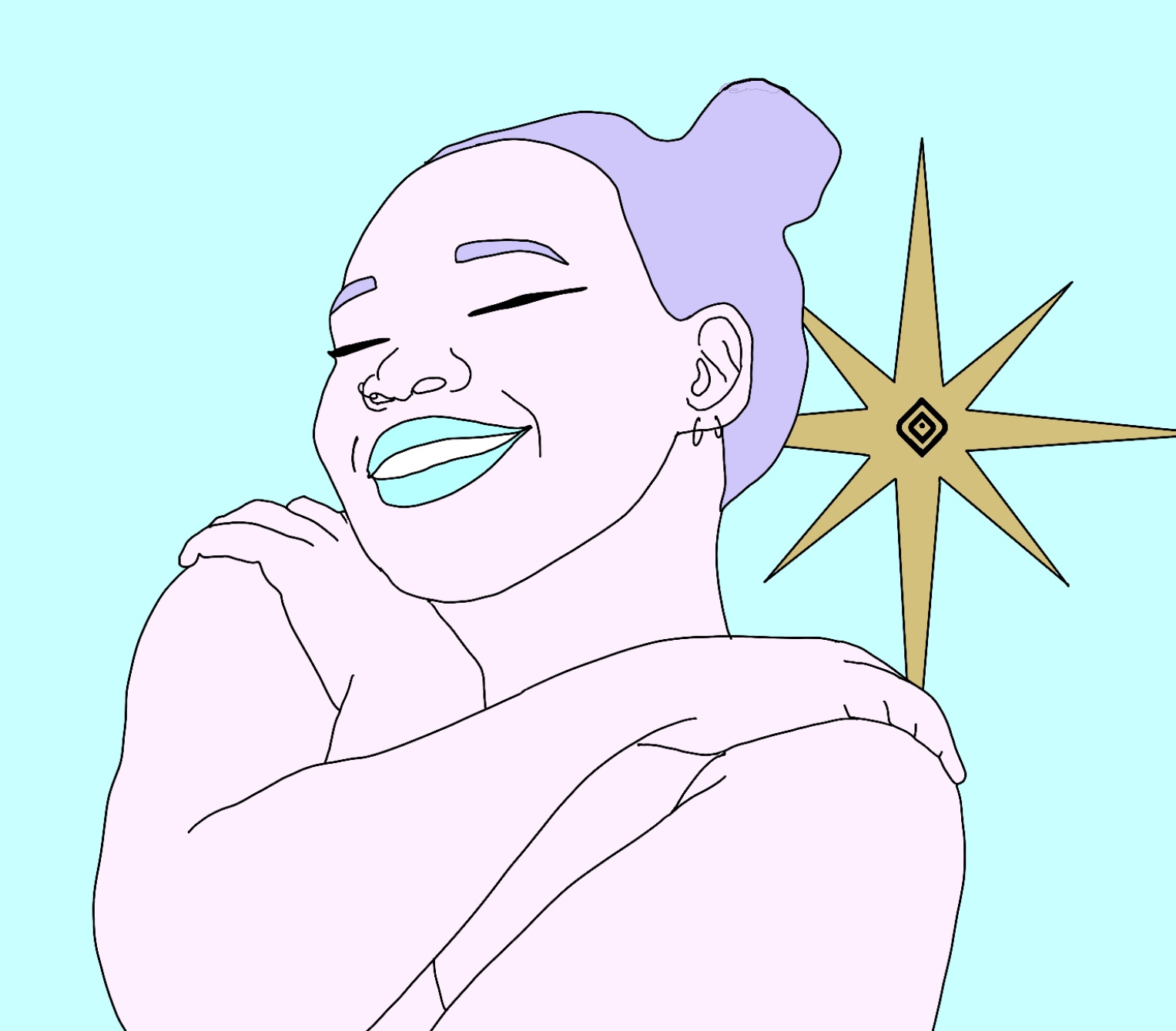 You Might Be Interested In ...