Technology has really done us a solid in the masturbation department. Vibrators, dildos, and other sexual gizmos make it easier than ever for women to enjoy orgasmic pleasure on their own terms. But that access to instant gratification can keep us stuck in a sexual rut and limit the depth of what our bodies can experience.
After long-term, consistent use, the pleasure from those fancy toys can begin to feel superficial and fleeting. We in the industry like to call this kind of orgasm "the pussy sneeze" because it's short, sweet, and over before you know it.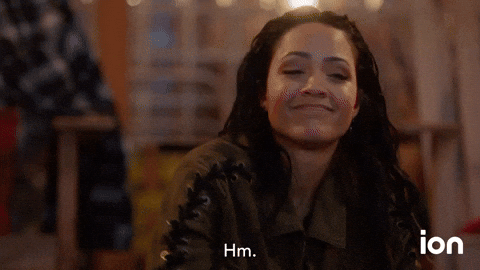 While there's absolutely nothing wrong with climaxing this way, it's important to understand that it's only scratching the surface of what you can feel. To really get a sense of how deep your orgasms can go, you've got to slow the eff down—and rediscovering the art of bathtub masturbation (bathurbation, if you will) is a great place to start.
What Is Bathturbation?
Most of us have explored pleasure with a faucet before. But if you haven't had the pleasure of doing some serious bathtub acrobatics to perfectly position yourself under a stream of warm water, allow us to introduce you to your new favorite sexual practice.
Bathurbation is masturbating in the bathtub. Now this could involve a wide array of activities like using a waterproof vibrator or even just laying back with your own two hands. But we at Lovability are big fans of leveraging the water from your faucet to deliver a rhythmic—and downright hypnotic—stream that hits all the right places for a deeper, more explosive orgasm.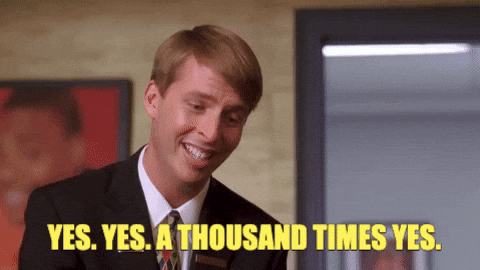 However you decide to do it, you'll likely enjoy the six benefits of bathturbation:
1. Relaxation: Just being in the tub and setting the intention to devote time entirely to your own pleasure will relax your body and mind like no other. Bonus points if you break out the candles, soft music and erotica.
2. Sensory stimulation: If you've ever caressed your skin whilst underwater, then you know how good being engulfed by H2O can feel. The white nose of the rushing water can help you escape. Combining that sensation with sexual stimulation makes for an experience like no other.
3. Minimal cleanup: Nothing snaps you out of an orgasmic body high faster than having to clean up your bodily fluids. That's why masturbating in the bathtub is a game-changer—especially if you're on your period.
4. Convenience: Most of us have access to a bathtub, even when traveling, and it is reported that half of Americans take a bath at least once a week (and would do it more if they had the time).
5. Privacy: And unlike our bedrooms which are oftentimes shared with significant others, roommates, and family, you can pretty much guarantee that no one will come barging in while you're taking a bath.
6. Hands-free: Unlike masturbating in bed, the bathtub requires zero work from you. This leaves your hands free to wander wherever they'd like—even if it's just simply resting at your side.
There's no denying that the patriarchy has shamed us all into feeling bad about self-pleasure. But let's get one thing crystal clear: there is absolutely nothing wrong with masturbating. In fact, it's the only kind of sex that's actually safe from STIs, and research has found that it's beneficial to your ability to orgasm with a partner. Not to mention the fact that orgasming—whether alone or with a friend—also releases hormones that can improve your sleep, focus, and overall mood.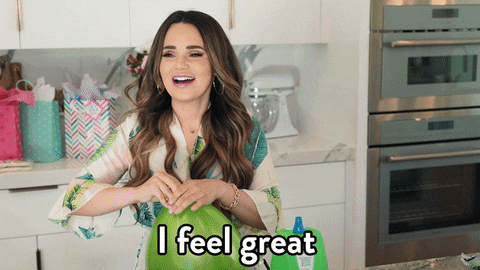 If you're struggling to shed all those patriarchal, limiting beliefs about your sexuality and get comfortable enough to masturbate, a relaxing, cozy bath can be the perfect, low-pressure setting to start exploring.
Bathturbation Tips And Tricks
Tempted to sneak off to your tub right now? Here are our favorite bathturbation ideas for the ultimate night in:
1. Set the mood. Dim those lights, throw on a sultry playlist, and light that candle you've been saving for a special guest. Because you are the special guest, remember?
2. Get comfortable. If you're going old-school and trying to position yourself under the faucet, a folded towel or bath pillow can help alleviate any discomfort in your lower back.
3. Watch the temperature. You don't want to burn or freeze your bits! Everyone will have their own preference, but start with a lukewarm-to-warm temp before turning up the heat.
4. Leverage that showerhead. Lucky enough to have one of those handheld shower heads? Then girl, put it to use! If not, there are other options than striking a happy baby pose.
5. Employ a water diverter. The WaterSlyde by Lovability is a revolutionary patented water diverter that attaches right to your faucet to effortlessly deliver a flow of water to the midline of the tub. So you can simply sit back and enjoy the ride.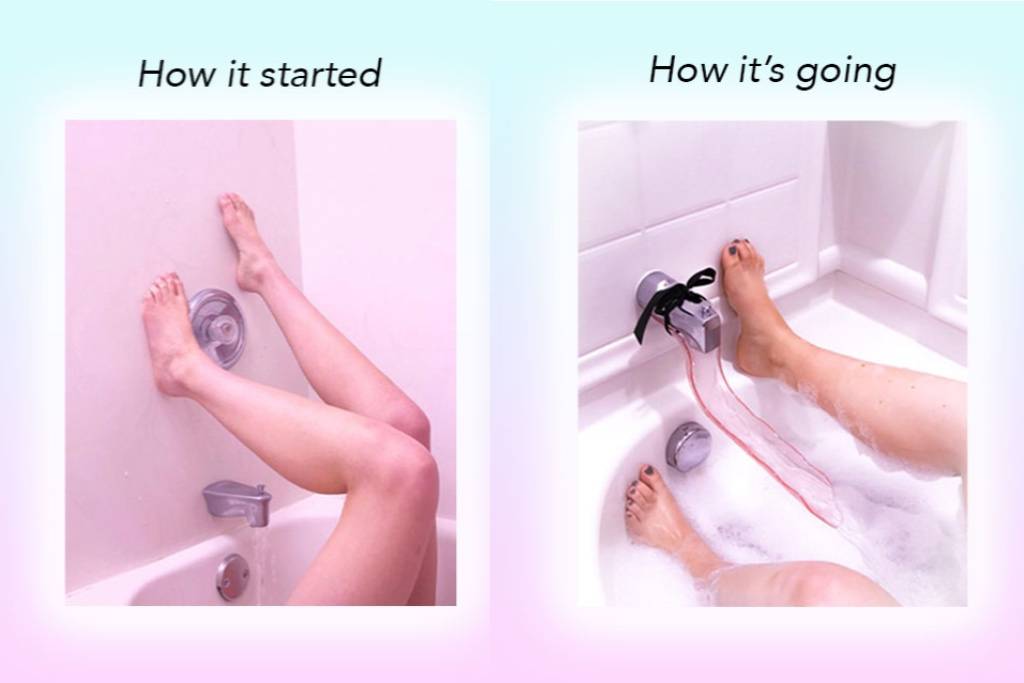 Unlike these newfangled sex toys and high-tech devices, bathtub masturbation is pretty simple. Once you find your ideal temperature and preferred method of water delivery, you can enjoy your spicy bath time ritual whenever you want.

The Liberation of Sexual Self-Care
Masturbation is self-care, and you can't convince us otherwise. Seriously, what could be more empowering than learning how to reach new heights of sexual pleasure all on your own?
When we start to identify self-pleasure as a form of self-love, we're more motivated to prioritize it like we do our morning journaling sesh or weekly yoga class. It's a way to reclaim our power and autonomy over our bodies, minds, and desires. By dedicating time to feel good, we're showing ourselves that our pleasure matters. And there's no way to properly quantify what that's worth.
About The Author

Emily Blackwood is a freelance journalist committed to answering the plaguing question of what makes us truly happy. Turns out, it's a lot. Her work has been published in SELF, HuffPost, and YourTango. You can learn more here.
___________________________________________________
Medical Disclaimer: The information provided here is intended for educational and informative purposes only and is not intended to serve as medical or professional advice. If you have any concerns or questions about your health, you should always consult with a physician or other health-care professional.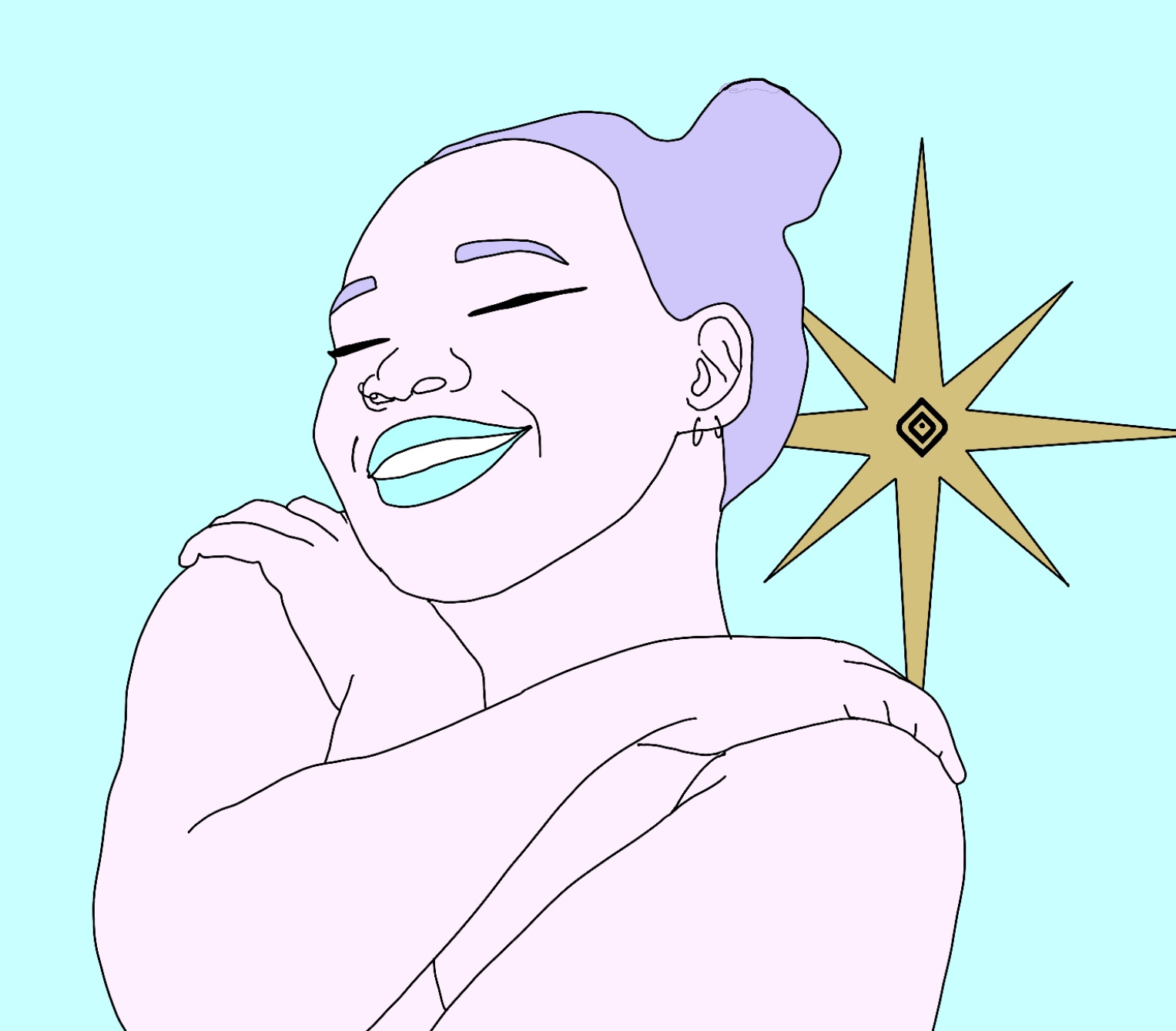 Lovability Pleasure Essentials